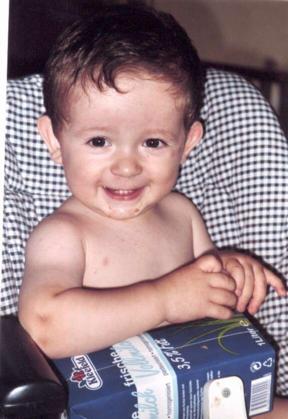 July '03, Our house in Schatthausen, (13 months)
This is still a picture from last summer when it was so hot
The carton of milk is still one of his favorite toys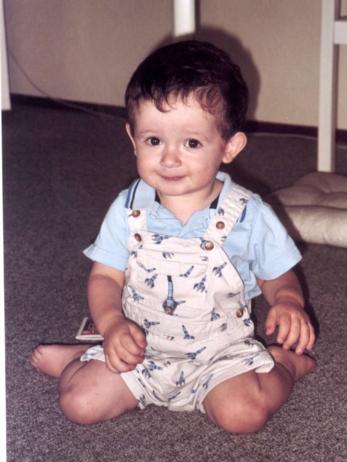 August '03, Schatthausen, (14 months)
Just playing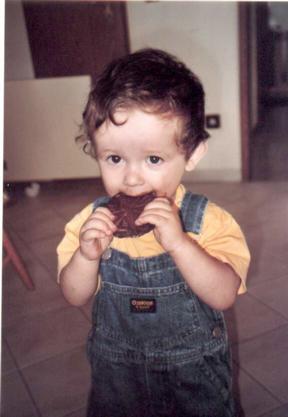 Sept '03, Schatthausen, (15 months)
Andres discovers chocolate.
Look what I found! This brown stuff is not bad at all.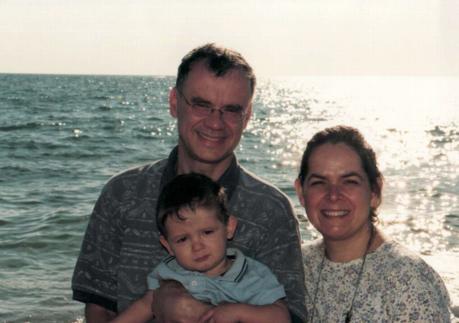 October '03, Turkey (16 months)
We spent a week's vacation in Turkey last October.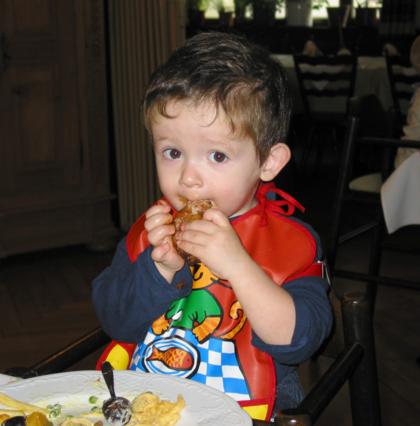 Nov '03, Hofweier, (17 months)
Theo's youngest brother married in November and this is at the luncheon.
I had cut the meat in little pieces, but I guess that wasn't good enough.
Andres just grabed the big piece and started biting